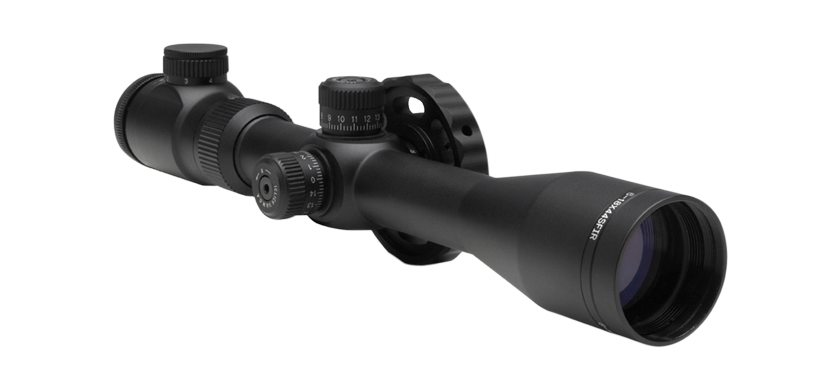 FX Optics 6-18×44 SFIR
---
Objective Lens Diameter 44 mm
Magnification Range 6-18x
Diopter Adjustment Range -2,0 / -2,0
Reticle Illuminated Red – Seven grades of illumination.
Parallax Side parallax 10 yds-infinity – wheel is optional to mount.
Turrets MOA
Body Tube Diamter 30 mm
Total Length 335 mm
Total Weight 750 g
Lens Coating Fully Multi Coated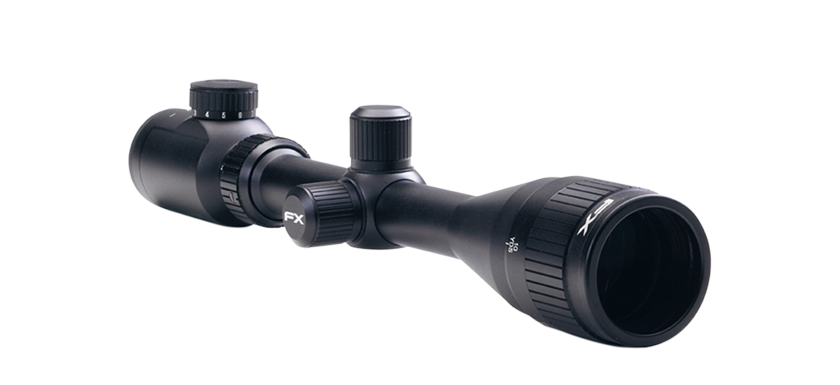 FX optics 3-12×44 ir/ao
---
Objective Lens Diameter 44 mm
Magnification Range 3-12x
Diopter Adjustment Range -2,0 / -2,0
Reticle Illuminated Red – Eleven grades of illumination.
Parallax 10 yds to infinity
Body Tube Diamter 25,4 mm
Total Length 350 mm
Total Weight 500 g
Lens Coating Fully Multi Coated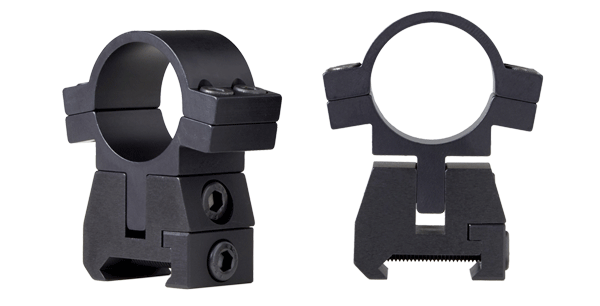 NO LIMIT – SCOPEMOUNTS
---
Eliminates all problem with limits of cross-hair movement for long range shooting.
The possibility to set the scope in an angle gives you a height range of astonishing 4m at 100 m shooting distance.
Always lets you use the sweet spot of your scope and fine tune with crosshair adjustments.
Also gives you the possibility to use as high or medium height mounts.
Easy to use and affordable!
Picatinny version offers an adjustment screw in the bottom which allows easy height adjustment.
Ring size:   Mount style:   Art no:       Scope tube clearance (adjustable):
1"                   Dovetail             30001           23-25,5mm
1″                   Picatinny           30001P         20-22,5mm
30mm            Dovetail             30000           22-26mm
30mm            Picatinny           30000P         20-22,5mm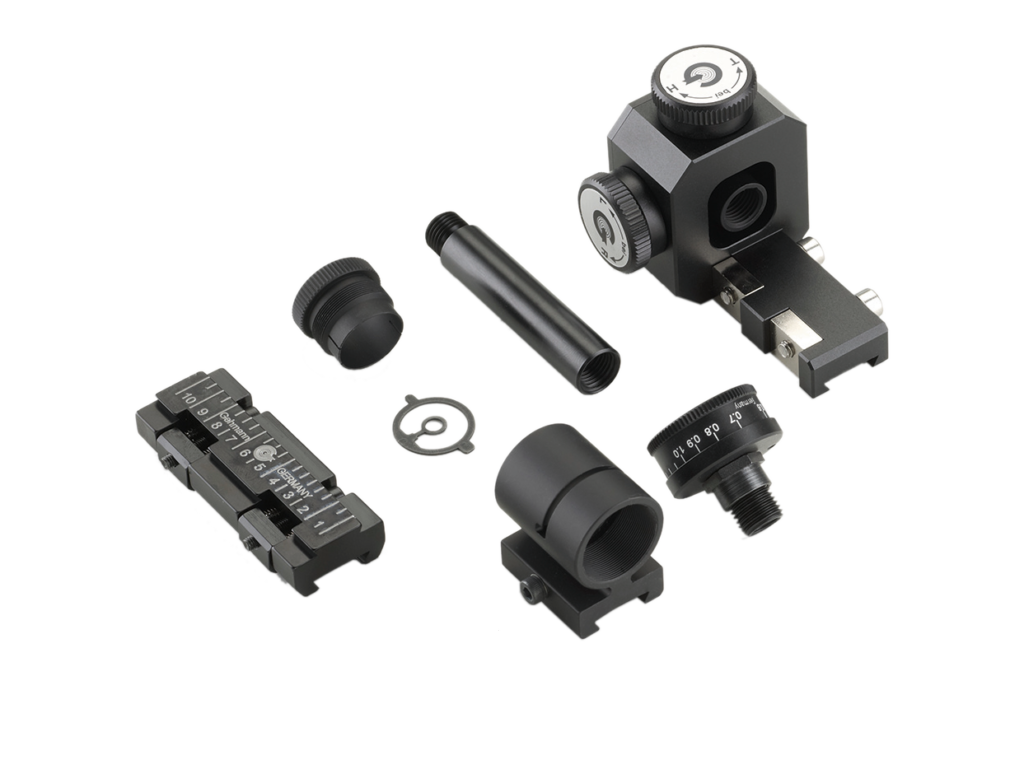 SIGHT SET
---
Complete Sight set for FX Biathlon and others with dovetail mount.
High sight base set: 4 mm height increase (not the one in the picture).
Rearsight: Strong double base clamps and stainless steel screws. suitable for all types of rifle. short mounting rail allows maximum movement of the sight for all iris attachments. long standard-threaded tunnel enables use of all irises and anti-glare tubes. bullet shift 1,5 mm per click at 50 meters.
Iris: Adjustable over a wider range of 0,5 – 3,0 mm.
Anti-glare tub: 50 mm.
Foresight: M18 thread.
Element Grip Collar: M18.
Element: 3,6 Pole.
FORESIGHT MOUNT
---
For mounting of diopter sight on FX Rifles and others.
Compensator function.
Adjustable clockwise.
Connection foresight: 13 mm dovetail
Connection to Rifle: ½" thread
Weight: 130 g
Caliber: 4,5mm (.177)
Art no: 15100